"Yokohama (Bayside & Chinatown)"



The Hikawa-maru was a passenger liner before WW-II, a hospital ship during the war, and a passenger liner for a few years after the war. I've never experienced actually traveling via ocean liner or cruise ship, but for whatever reason (genetic memory?) I have great feelings of nostalgia for ships like this. I've been on this one a few times, wandering around through the lounges, dining rooms, engine room, bridge, etc. Typically, I dream of how it must have been to cross the Pacific in the ship (with visions of myself either in the Captain's Cabin or in First Class of course).
In the summer, they have a beer garden on the open back end of the ship. It's a nice place to meet friends for a beer in the evening. (It makes me wish I lived in Yokohama....)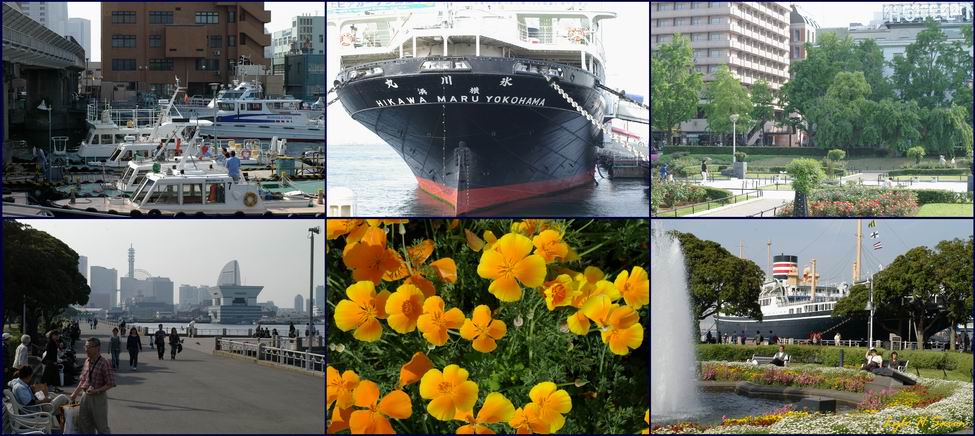 In the third and fourth pictures below, a film crew (or has that name been changed to "video crew"?) is filming (videoing?) either a television "drama" or movie. Location filming is quite prevalent for local productions - which makes a lot of movies here seem almost like travelogues in a way. I've recently begun to wonder if it's also partly an advertising ploy, as people who see a film crew working on something invariably ask the crew what it's for, the crew willingly explains, and then people make a note to watch the production when it comes out. As the film crew spends quite a bit of time filming and refilming each sequence, each outside scene probably drums up a lot of viewers. (No, I didn't ask this time, so I don't know what they were working on!)



The fifth picture above and the first two below were taken at the same spot... it just goes to show that a different perspective provides (seemingly) a different world. With people on different wavelengths looking at things from their own perspective and angle, no wonder we bipeds don't often see eye-to-eye. We must find some common ground though... I think.



A clear view of the film crew in action (below). From there, I headed over to neighboring Chinatown (right three pictures above and all below excepting the film crew). I was with a Canadian e-pal who stopped in Tokyo for just a few days after spending a couple of months in China. He explained a number of things about China as we walked through Chinatown, so it was an interesting stroll. I've visited Yokohama's Chinatown a few times before, but each time I was with someone from Tokyo who was headed to a specific restaurant or area, so this was the first time I did a proper walk-around in the area with my camera.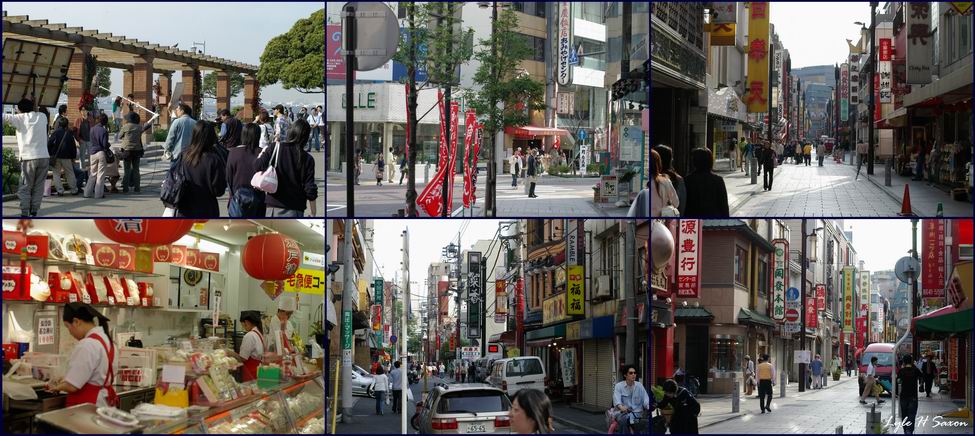 When I lived in San Francisco, I always enjoyed walking into Chinatown and feeling like I had been suddenly transported overseas to a foreign country. Chinatown in Yokohama has never had that effect on me before, but walking around it while speaking in English and listening to China tales from someone who had just come from China, it reminded me of how I used to feel in San Francisco somewhat....
Yokohama's Chinatown is quite easy to visit now, by the way, as you can get there on just one train from Shibuya. The Yokohama Chinatown-bound train from Shibuya begins as a Toyoko Line train and ends as a Minato-Mirai Line (subway) train in Yokohama, but it's the very same train, with no transfers and providing a seamless ride (you can even use just one ticket with the "PassNet" cards).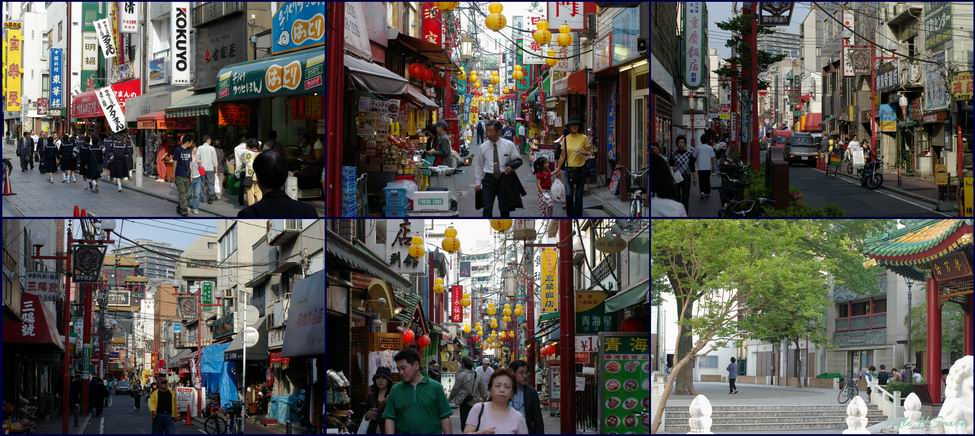 Copyright 2005 by Lyle (Hiroshi) Saxon, Images Through Glass, Tokyo