"Nikko"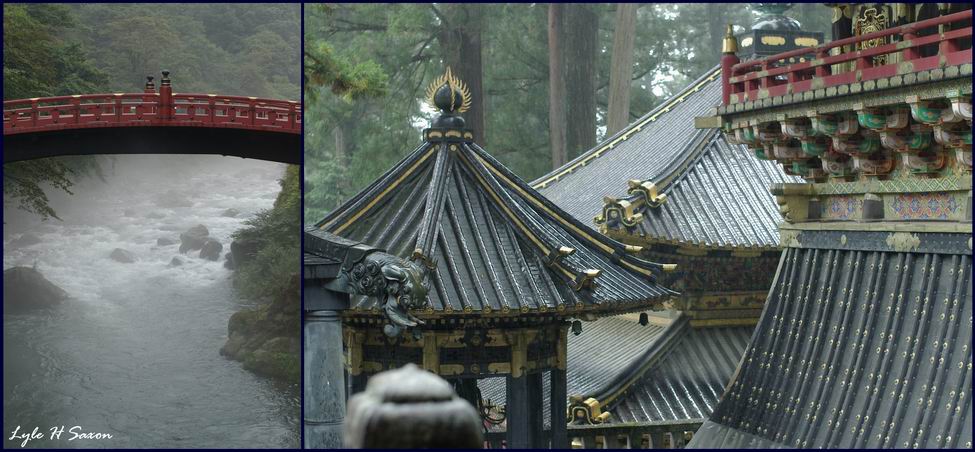 Like Kamakura, Nikko is one of Tokyo's nearby culture spots, and much appreciated it is for people who don't have piles of cash to feed airships or the Shinkansen in order to get to Kyoto, Nara, etc.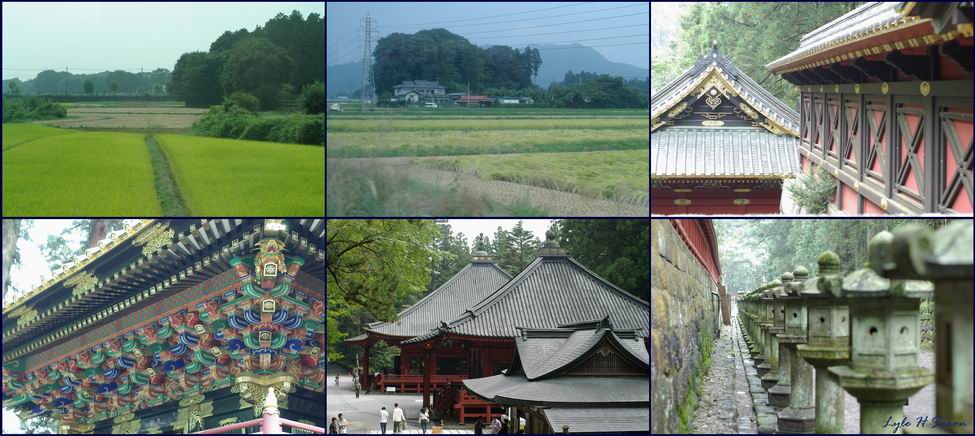 Finally outside the huge metropolis that Tokyo is, the views out the train window speak of different... everything! Different lifestyle, different scenery, and even what feels like wisps of a different era - still out there in the landscape.....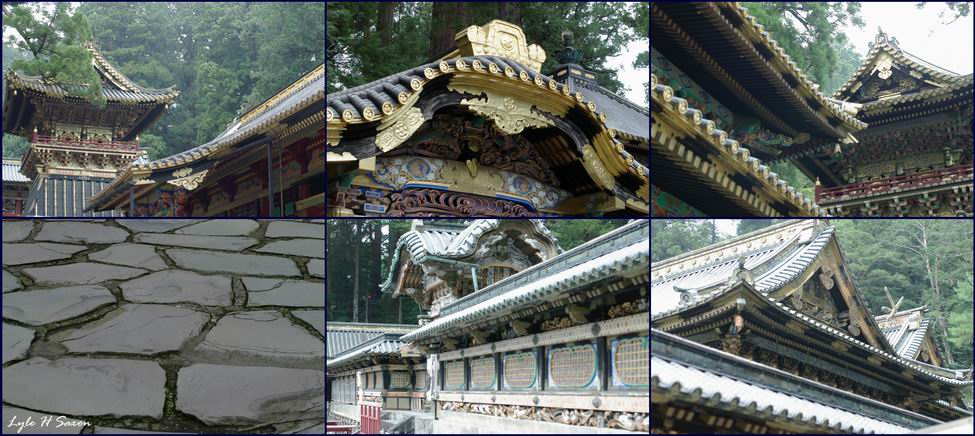 The style of the temples and shrines of Nikko is quite a bit more ornamental than a lot of places. It's quite interesting, but there is so much to see in the intricate designs, that it would take a day per building to really take it all in properly. Maybe one of these days I'll have enough funds to actually spend a week or two there and have a good leisurely and detailed look.



Gold, colors, and the green of a land with abundant rainfall.....



The timing was pretty good for me - it didn't rain for most of my visit, and during the short period when water fell from the sky, I was under an overhanging roof from centuries ago.

Copyright 2005 by Lyle (Hiroshi) Saxon - Images Through Glass, Tokyo