Musashino Art University Outdoor Exhibit in Kodaira Chuo Park - 2006 - by Lyle (Hiroshi) Saxon, Images Through Glass



Every year, the Musashino Art University holds an outdoor art exhibit in Kodaira Chuo Park - the 2006 event had fewer exhibits than I remember from past years, but whatever quantity, it's always a pleasure to see what has been put around the park. (In the bookend photos above - the one on the left is facing the right way, the one on the right was flipped.)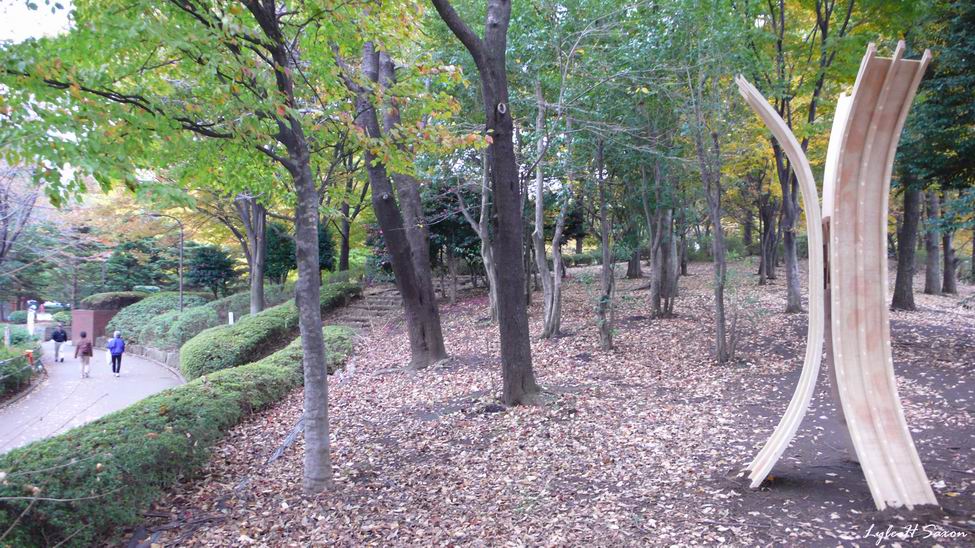 You might notice that the overall brightness and tonal quality of the photos varies a bit - which is due to the pictures having been taken with two different cameras - a Lumix LX-2 (which is on the bright side) and a Pentax SLR (which tends to more natural looking, but darker images).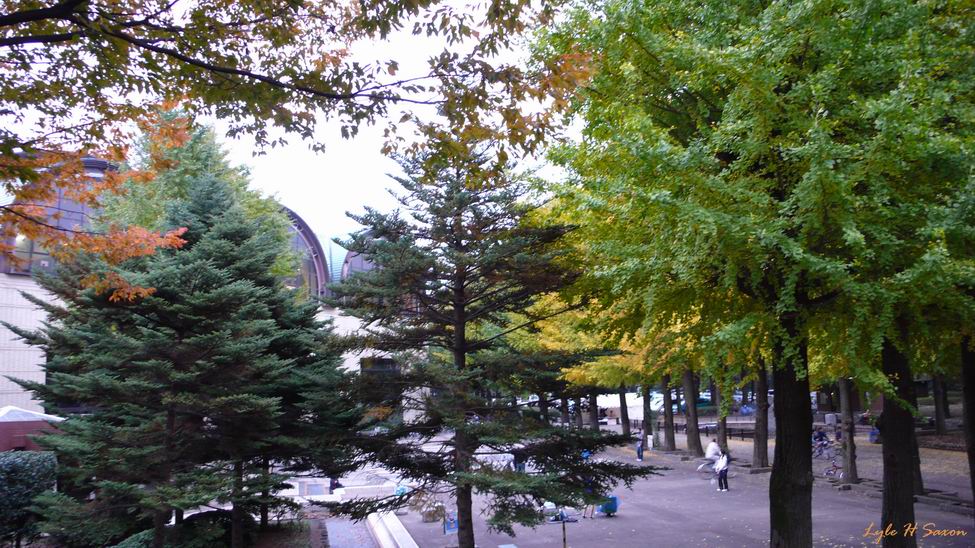 (Above) - No art exhibits in this picture, but what with the leaves changing color, I thought I might as well showcase the park a bit as well. The building with the repeating arch roof contains a pool, basketball court, exercise machines, etc.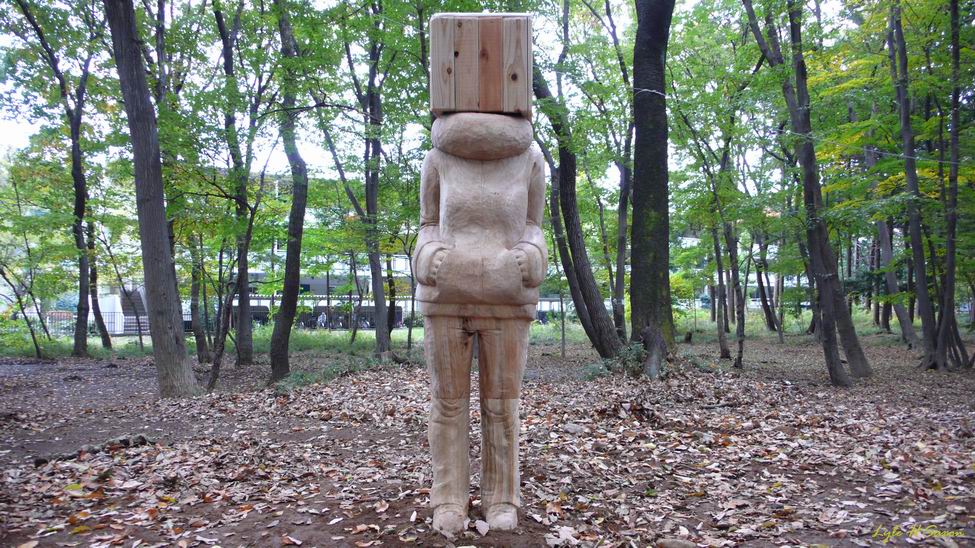 This park is interesting for the number of trees it has - most parks of similar size in Tokyo don't have quite so many. The temperatures took a rather sudden turn down this fall, producing better colors than is often the case within Tokyo.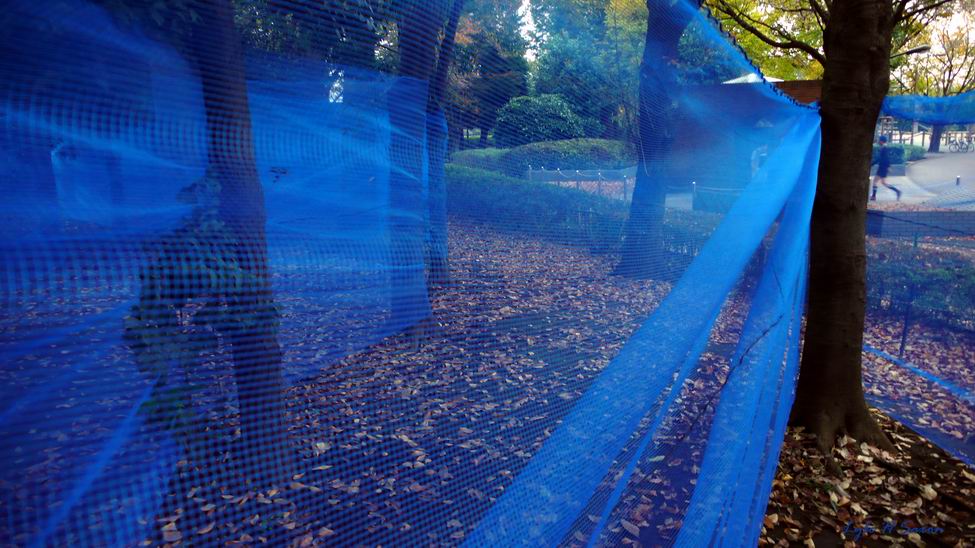 (Above) - The blue net was a bit like a maze (intentionally so?) in which I had to do a bit of backtracking to get myself back out of!



(Above) - Notice how different the brightness and colors are in these pictures in comparison to the ones at the top of the page. These were taken with the Pentax. Looking over all of the pictures on this page, I would say reality was somewhere between the overly bright images of the Lumix LX-2 and the somewhat dark images of the Pentax SLR.


(Above) - The soccer ground (with a baseball diamond out of sight to the left). (Below right) - Taken from the same vantage point as the above photo - facing in the opposite direction.



(Above) - To give some scale information to the scene, I decided to include the picture on the right. (That's the Pentax SLR in my left hand there.)


(Above, left) - The trees in the background are Meta-Sequoias.



(Above & below) - The Pentax captures the fall feeling of the scene better than the Lumix - but the Lumix does better in artificial light situations. (These things are adjustable to a certain extent, but the manufacturers design their cameras to behave in a certain way, so each manufacturer's machines - and models - have a sort of personality.)



(Above & below) - The trees in Tokyo are nice enough looking this year that I feel no pressing need to get up in the mountains to see the fall colors. Not to be lazy, but - "So much to do and so many places to go, and so little time".




(Above, left) - The footpath along the Tamagawa Canal (dating back about 300 years). (Below) - A postcard and flyer I was given by Musashino Art University students at a booth beside the building with the repeating arch roof.




Copyright 2006 by Lyle (Hiroshi) Saxon, Images Through Glass, Tokyo