---
Profile: Director, Hirokazu Nanya
---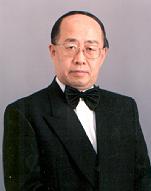 He was born in Nagoya,and graduated from Tokai Senior High School and Gifu Univ.of Pharmacy.
He began to take mandolin lessons under Professor Toshio Tamura when he was 7, and half a year later, he started to learn under Maestro Jiro Nakano.

1948, He won a prize given by the Minister of Education in an amateur instrumental music contest. Later, he performed on the NHK program "Evening Recital".
1964, He held his own first Recitals in Gifu and Nagoya. Later,he held nearly 30 recitals all over Japan.
1969, He performed in the Instrumental Mandolin Festival in Hannover. He played as a soloist with Doshisha Univ.Mandolin Club.
1971, He performed in Italy with Akihiko Shiozawa who is the director of the Nagoya Organists' Association and was a music teacher of Hirokazu Nanya during his junior and senior high school days.
Dec.1985, Gifu Univ. of Pharmacy presented him a note of thanks.
Feb.1986, He established "Arte Mandolinistica". He was added to the name list in the music field of Ongakunotomo-sha Year Book.
Feb.1988, He was added to the name list in the music field of Yomiuri Year Book.
Apr.1991, He conducted Plettro Calmomare at the welcome reception for the Emperor and the Empress attending "The 11th Japan Enrichment of The Sea Conference". (organized by Aichi Prefecture and supported by the Ministry of Agriculture, Forestry, and Fisheries)
Oct.1994, He held a special recital celebrating the 50th anniversary of mandolin in Japan.
May.1995 He established "Mandolin Melodies Museum" and became the director.
Jan.1996 He was registered at Sankei Data Book.
Mar.1996 "Mandolin Melodies Museum" was resistered at the Japan Museum Association.
Apr.1997 He was registered at the Japan Entertainers' Group Council Database.
Oct.1997 He held the recital to celebrate his 60th birthday.
Dec.1997 He took his post as the director of the Aichi Prefectural Mandolin Cultural Exchange Association.

Main Works

4 kinds of LP records, 3 kinds of CDs, A slidefilm about the history,techniques, and mandolin music, A video about the history of mandolin, A card game:a learning tool
Posts

The director of Mandolin Melodies Museum
The president of Arte Mandolinistica
The director of the Aichi Prefectural Mandolin Cultural Exchange Association
Association

Managing director of the Japan Mandolin Union
A member of the Japan Federation of Musicians
A member of the Nagoya Cultural Promotion Operating Group
An instructor at Gifu Univ.of Pharmacy
---

Homepage
---